An idyllic city for dreamers and enthusiasts
Also known as the "Pearl of the Alps" or the little "Venice of the Alps", which refers to its stream, the Thiou, turquoise blue depending on the season, crisscrossing its alleys; the City of Annecy is a perfect setting for a successful stay.
Summer and winter, let yourself be transported to this region of incomparable richness. Discover its history, its magnificent lake, its mountains or its castle, historic residence of the Counts of Geneva and Savoy.
Sports, fun, cultural and relaxing activities, everything comes together in this Annecy valley to guarantee you a colorful holiday.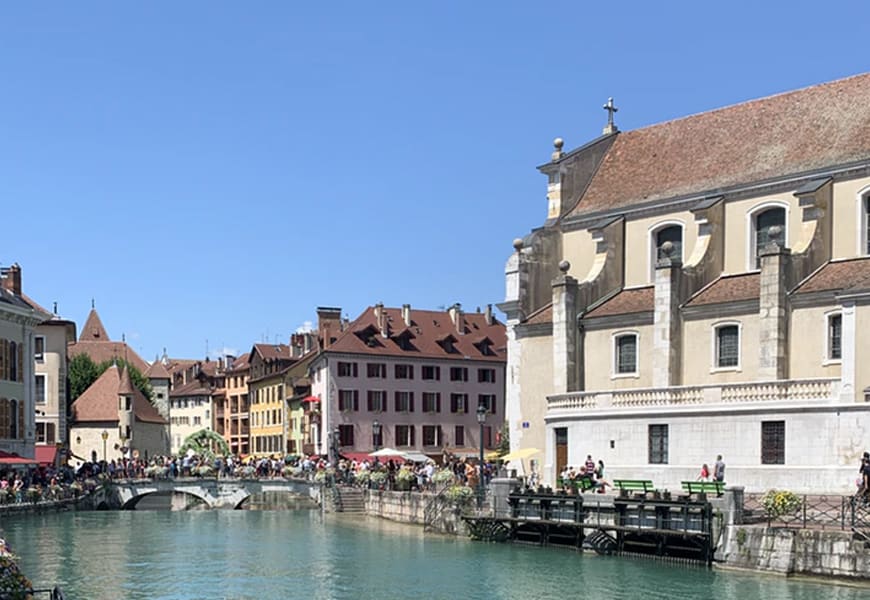 On the Dukes of Savoy Castles road
An excursion to discover centuries of history
Explore this road which will take you from castles to abbeys, from the shores of Geneva Lake, Annecy Lakeor even Bourget Lake, a region with magnificent landscapes that the Dukes of Savoy have left their mark on for nearly 1,000 years .
Passionate about history and heritage, come and discover 12 historic plants, each more incredible and intriguing than the next, in family, group or with friends.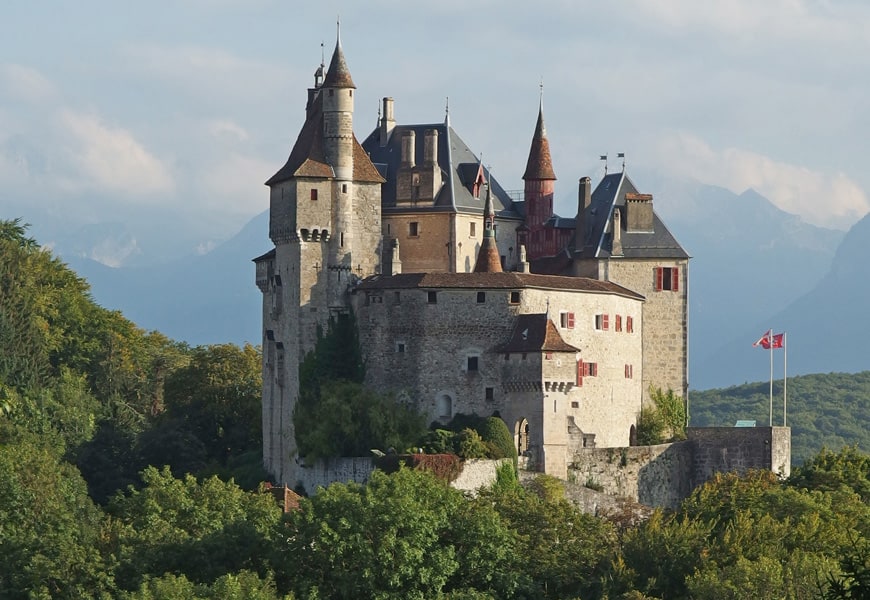 Fill up on energy by strolling along the purest lake in Europe!
Leaving from the traditional old town of Annecy, the walk begins with the gardens of Europe where you will cross the most famous bridge in the region: le Pont des Amours (the lover bridge). If you're walking with your other half, don't forget to stop in the middle of the bridge and kiss. The legend says that you will stay together all your life and much more (so this is a gesture not to be missed!).
You will then join the cycle path on the Pâquier, a large green park along the lake and will see the prestigious casino: Impérial Palace. Then, whether you are on foot or by bike, you will leave Annecy to cross Annecy-le-Vieux where you will follow pleasant pontoons which shelter incredible flora and fauna. You can continue along Veyrier-du-lac and Menthon-Saint-Bernard your excursion. To take full advantage of the natural and magnificent setting of your walk, count a day to go around the lake in complete tranquility.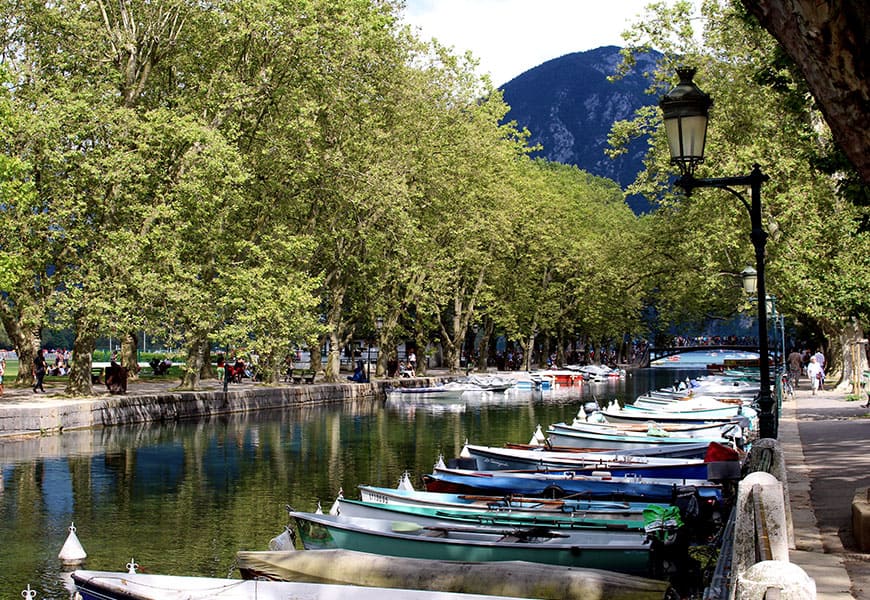 Visit this historic fort and its well-kept secrets …
Fort de Tamié is an old military building created in 1872 that you can discover and visit for free. It is also a place for walks, picnics and fun and cultural exhibitions ideal for awakening the minds of your troops. Historically, this fort is a strategical position to keep secure the Albertville valley (gateway to Val d´Arly, Beaufortin and Tarentaise) on the Savoie side and the Seythenex valley on the Haute Savoie side. Its purpose was to stop the Italian armed columns converging on this strategic crossroads.
This incredible building was built in 6 years by about 600 workers. Located at almost 1000m above sea level, it has a 1,800m enclosure enveloping 16 hectares of natural space. It is a fully secure site. For the bravest, you will find an adventure park made up of 140 workshops and 10 courses of all levels, including a zipline 300 meters long flying over the Combe de Savoie.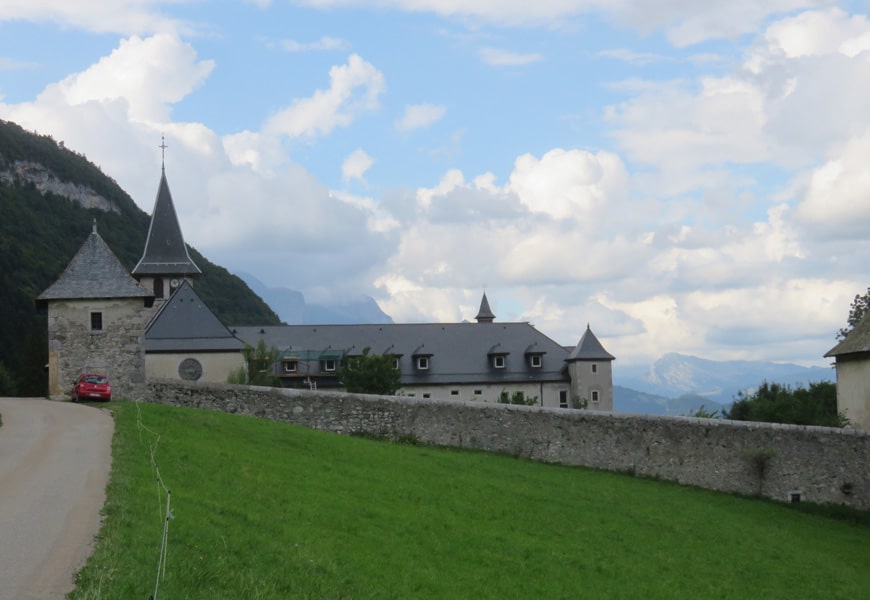 Cistercian Abbey : Notre-Dame de Tamié
A preserved Cistercian-Trappist monastery in the Bauges mountains
At nearly 900 m above sea level and near the Col de Tamié, on the territory of the town of Plancherine, near Albertville in Savoie (France) this Abbey was founded in 1132 by a group of monks from the Abbey of Bonnevaux directed by Pierre II of Tarentaise, it was removed in 1793.
Monastic life was restored there in 1861, the community still counts some 25 monks today.
Come and discover this incredible site rich in history, take part in a mass, or simply listen to the magnificent songs, or even taste their traditional cheese of an artisanal manufacture. A perfect place for a cultural day with family, group or friends.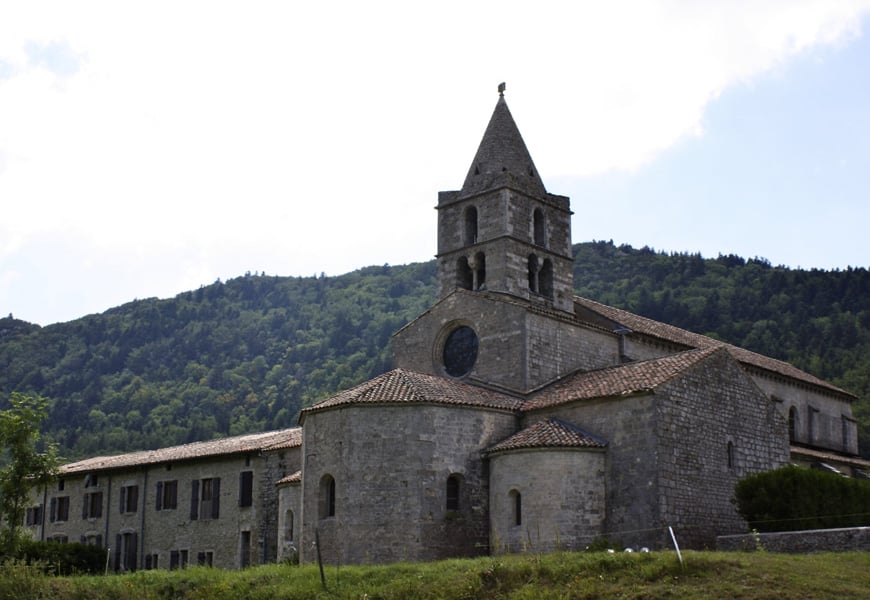 From the house of the Olympic games to the old fortified town of Conflans…
Rich in activities, Albertville is a city animated by its history and its successes. You can also discover The Olympic Games Hall which offers a discovery trail around the theme of Winter sports, mountains and the Olympic spirit ; following its appointment as the host city for the 1992 Winter Games.
Albertville also offers a magnificent medieval city, the old fortified town of Conflans, protecting the entrance to the Tarentaise, capital of the extinct province of Haute-Savoie. Current urban district of Albertville, in the Savoie department in the Rhône-Alpes region, the city merges with the village of L'Hôpital-sous-Conflans to form the new city of Albertville, on December 19, 1835.
Are you fond of medieval times or winter sports? Everything is gathered in this city to satisfy everyone's desires.